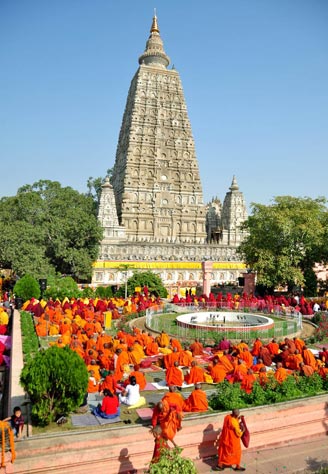 Nyingma Festival Prayer Book :


The Tibetan Buddhist Nyingma Peace Prayer Festival was established in 1987 by Tarthang Rinpoche. Tibetan Buddhist monks and lay practitioners from India, Nepal, Bhutan and, sometimes from Tibet, as well as those from numerous other countries, gather for ten days in January to pray for world peace. They use the same prayers, with minor variations, year after year.
Although there are lovely translations of most of the prayers in English and other European languages, they have never been gathered into a single volume available to all those who wish to join in.
When the Festival celebrated its 25th anniversary, it seemed appropriate to gather the best existing translations in English as a first step, and to finance translation of other texts in order to offer to those who participate a collection in book or in electronic form.
We would like to publish the collection before the next festival, which will take place from 21st to 29th January 2015.
Return