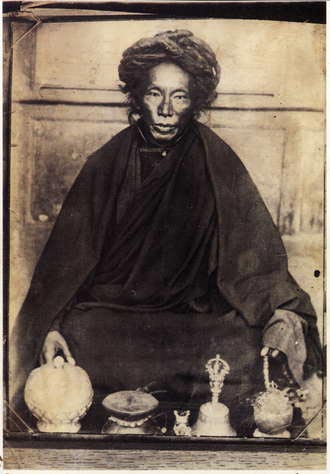 The Life of Tertön Sogyal :


The Life and Liberation of Tertön Sogyal is the spiritual biography of one of the greatest yogis of Tibetan Buddhism in the 20th century. Terton Sogyal was a teacher to 13th Dalai Lama, and was one of Tibet's foremost 'treasure revealers'. His biography, written in 1942 by Khenpo Tsullo, is set within the rich cultural landscape of historical Tibet. It is the fascinating account of Terton Sogyal's uncompromising and uninhibited expression of deep spiritual realization: the culmination of the Tantric tradition of Tibetan Buddhism.
Orgyen Tobgyal Rinpoche stressing the importance of its translation, the work is organized by the Swiss based Association Namthar, under the experienced and sure direction of translator Gyurme Avertin.
We are offering our friends the opportunity to preserve this most remarkable piece of religious, cultural, and literary heritage by directly sponsoring its translation, editing, and review. Through the generosity of our sponsors, all 725 pages of this monumental work will be made freely available online at www.tertonsogyalbio.com, a specially dedicated website, at a rate of approximately 15 pages per month.
Return